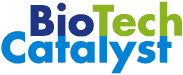 Our Focus and Expertise is International Commercialization, Business Development and Technology Scouting services for Emerging Life Science companies, Entrepreneurs, Life Science Investors and potential Strategic Partners.
Strategic Alliance and Partnering
What are your search criteria for effectively targeting your company partnering candidates? Who should you contact in the company. How will you successfully cultivate and lead the business relationship towards a partnering agreement?
Partnering is an increasingly attractive option with which large and medium sized international companies can fortify and broaden their product offer.
Similarly for small and start up companies partnering is an attractive strategy to generate additional funds and to ensure an international marketing partner for the product.
If your goal is:
an exit or acquisition deal,
to In license or Out license projects,
to find JV partners or strike a Co-development deal
BioTechCatalyst can expertly assist you to successfully target the right partner and achieve win-win negotiation outcomes.
- Socrates (469 BC - 399 BC)
Favorite quote:
"The only good is knowledge and the only evil is ignorance."