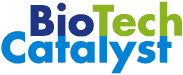 Our Focus and Expertise is International Commercialization, Business Development and Technology Scouting services for Emerging Life Science companies, Entrepreneurs, Life Science Investors and potential Strategic Partners.
Links
Israel
Regulatory Authorities
Patents
Medical Devices
Pharma
Biotechnology
Generics
Clinical Trial Information
Medical Information
Cleantech
- Hippocrates (460 BC-377 BC)
Favorite quote:
"Our food should be our medicine. Our medicine should be our food."