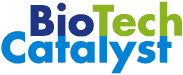 Our Focus and Expertise is International Commercialization, Business Development and Technology Scouting services for Emerging Life Science companies, Entrepreneurs, Life Science Investors and potential Strategic Partners.
Commercial Due Diligence
How will you perform your Commercial Due Diligence assessment for your pending Investment Opportunity?
If you are pursuing an investment in the BioScience arena in Israel (investing in a project, in-licensing, acquisition etc) BioTechCatalyst's Commercial Due Diligence services, based on its sector knowledge as well as therapeutic area and industry experience, can support you with screening steps to enhance the prospect of a successful investment.
BioTechCatalyst focuses on your specific investment/acquisition criteria and gathers current information (via a mix of interviews and extensive desk research) relevant to the proposed target and envisioned agreement. The evaluation, tailored to the nature and scope of the specific Commercial Due Diligence project, provides an unbiased informed assessment on the ability of the investment target to reach its goals.
BioTechCatalyst's unique blend of third party commercial understanding enables a highly cost effective outcome for clients seeking a preliminary screening or an in-depth, independent, concise assessment of the commercial prospects of a specific project/technology.
- Walter Lippmann (1889 - 1974)
Favorite quote:
"Where all think alike, no one thinks very much."