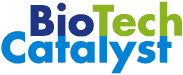 Our Focus and Expertise is International Commercialization, Business Development and Technology Scouting services for Emerging Life Science companies, Entrepreneurs, Life Science Investors and potential Strategic Partners.
International Marketing Plan & International Strategy
What International Markets are you targeting? What are your criteria? Have you identified the key market players? How will you decide on your pricing policy?
Biotechcatalyst can provide you with a complete range of International Marketing Services. This includes working with you to prepare your International Marketing Plan and Strategy.
The International Marketing Plan describes your overall strategy for International Marketing. It outlines your key markets, the specific actions you intend to undertake to enter a market, to sell and distribute your product and to interest potential customers to buy your product.
The marketing plan may be developed as a stand alone document or as part of a business plan. It explains your plan for communicating the value of your products to your customers.
It includes assessment of :
The value and uniqueness of your product to the customer
What the product offers
The products competitive strengths and weaknesses
The four "P's" of Product, Price, Promotion and Place
Key markets and Market entry strategies
Direct marketing and selling
Indirect marketing: via an agreement with a selected agent, distributor or a trading house for marketing or selling the products in the target market.
Strategic partnerships with other companies having complementary skills and capabilities.
Following formulation and completion of the International Marketing Plan, BioTechCatalyst can work "hands on" with you either as your Consultant, your Commercialization Manager or interim CEO in effectively expediting the implementation of the plan.
- Dwight D. Eisenhower (1890 - 1969)
Favorite quote:
"What counts isn't necessarily the size of the dog in the fight, it's the size of the fight in the dog."