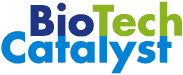 Our Focus and Expertise is International Commercialization, Business Development and Technology Scouting services for Emerging Life Science companies, Entrepreneurs, Life Science Investors and potential Strategic Partners.
International Business Development and Partnering
How will you proactively generate new business? Have you identified your target companies/customers for international partnering? Who are their key people and decision makers? Do you have adequate resources in-house for building strategic business relationships with contacts, partners and customers?
Business Development is about successfully growing your business and attaining your goals.
For a business to grow and succeed it is dependent on a range of skills and resources that need to be implemented at critical development crossroads. Many small and start-up companies lack the resources to plan or implement these essential actions and activities that are essential for future success. They may also be geographically distant from potential partners, or from the target markets.
BioTechCatalyst helps you maximize your resources and competitive advantages by:
Identifying international business/partnering opportunities
Quantifying and differentiating the different opportunities
Identifying and contacting the key persons in the targeted opportunities
Facilitating and mediating initial and continued discussions
Developing and building business relationships
Maintaining the Business Development momentum
Acting as the business development director for small companies
Helping negotiate a term sheet that reflects the desired deal value and structure
- Walter Lippmann (1889 - 1974)
Favorite quote:
"Where all think alike, no one thinks very much."