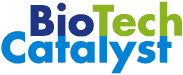 Our Focus and Expertise is International Commercialization, Business Development and Technology Scouting services for Emerging Life Science companies, Entrepreneurs, Life Science Investors and potential Strategic Partners.
International Commercialization
Your product development is complete. Regulatory certification is pending. What is your strategy and plan for commercializing your product internationally to its end user? Is your product positioned for maximum market revenues? Do you have sufficient market information for real-time business decisions? Have you identified and contacted the key accounts in each target territory? What are your next steps along the road towards a win-win deal outcome?
Commercialization services from BioTechCatalyst will expertly and quickly assist you in preparing a tailor-made Commercialization Action Plan. The very process of plan preparation and formulation necessitates an assessment and review of the business environment in which you are operating. In particular, your key success factors and competitive landscape. Clarifying these factors enables the formulation of your international marketing strategy for commercialization. With a plan and strategy in place effective real-time decision making and focused activities can quickly move forward.
BioTechCatalyst factors in the following information while formulating the plan (which should be updated at least annually):
The Market (growing/declining, major and minor players and their market share, SWOT analysis, market trends and regulatory requirements)
Project Risks
Barriers to competition; IP protection
Your technology's/product's competitive or unique advantage
Key Customers and the End user
Key Decision makers and Decision criteria
Market Entry Strategy
Distribution channels and associated margins; Distributor options;
Pricing strategy (high/low); Realistic selling price (versus operational and marketing costs);
Financial sponsors and resources;
Product Line extensions;
Company and project management resources;
Exit strategy options for your investors.
Depending on your needs BioTechCatalyst's Commercialization services are also operational. Upon completion of the Commercialization Action Plan BioTechCatalyst can work "hands on" with you as your Commercialization Manager or interim CEO, for the short or long term, in expertly and efficiently implementing the Commercialization plan.
- Ralph Waldo Emerson (1803 - 1882)
Favorite quote:
"Do not go where the path may lead, go instead where there is no path and leave a trail."