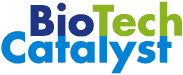 Our Focus and Expertise is International Commercialization, Business Development and Technology Scouting services for Emerging Life Science companies, Entrepreneurs, Life Science Investors and potential Strategic Partners.
Business Plan preparation
What market problem is addressed by your product? What is its market value? How does your product resolve the problem? What value-added does your product/technology supply to the market. Have you analyzed your competitor landscape? Does your management team have the necessary skills and expertise for success?
This is part of the information gathered, processed and presented in your Business Plan.
BioTechCatalyst will work with you to draft or revise your International Business Plan for targeted international growth. The business plan is your road map for growth and an essential tool for your business planning. Its preparation process necessitates a structured investigation and analysis of the crucial factors to be considered in attaining your goals. As a result this process creates a much greater understanding of the issues, and challenges to be anticipated en route - benefiting in more informed decision making.
The Business Plan contains information about the:
Company management team and organization
Proprietary Technology and Intellectual Property
Industry - analysis and trends,
Target market,
Competition,
Competitive assessment (SWOT),
International Marketing Plan
Sales Strategy,
Development Milestones
Exit plan,
Financials (required investment, expenditures, forecast sales and income),
Risk analysis.
Project needs may require input from additional areas of expertise. For projects also requiring specific expertise in the Clinical, Regulatory, QA, or Reimbursement areas BioTechCatalyst teams together with our network of specialist associates in providing you with the relevant recommendations and solutions for successfully targeting your goals.
Depending on your needs BioTechCatalyst's services are also operational. Upon completion of the International Business Plan BioTechCatalyst can work "hands on" with you either as your consultant, your Business Development Manager or interim CEO in implementing the plan for either the short term or the long term.
- Confucius (551 BC - 479 BC)
Favorite quote:
"Everything has its beauty but not everyone sees it."