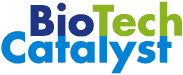 Our Focus and Expertise is International Commercialization, Business Development and Technology Scouting services for Emerging Life Science companies, Entrepreneurs, Life Science Investors and potential Strategic Partners.
Competitive Market Analysis/Competitive Intelligence
How are you assessing your competitive environment? Is the information effective? Does it improve your performance?
The business environment is dynamic. Competitors and their strategies continually change. New and improved competitors continually approach or enter the market providing you with new challenges and opportunities.
Accordingly, foreknowledge, facilitated by Competitive Intelligence, is paramount as the information enables you to continually adjust your business strategy and remain ahead of, or steadily close the gap, with your competitors.
Subject to the scope and nature of the project BioTechCatalyst can assist you with assessing the companies in a given industry sector or market niche that are competing or potentially will compete with your technology or company's products for market share. The end result is a road map indicating the business strategy route for maintaining or improving your competitive advantage.
Competitive intelligence is a continuous process and its results can enhance your company's probability of success by reducing uncertainty and improving investment decisions.
BioTechCatalyst can expertly assist you in the short term or in the long term with services in this field.
- Dwight D. Eisenhower (1890 - 1969)
Favorite quote:
"What counts isn't necessarily the size of the dog in the fight, it's the size of the fight in the dog."