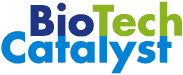 Our Focus and Expertise is International Commercialization, Business Development and Technology Scouting services for Emerging Life Science companies, Entrepreneurs, Life Science Investors and potential Strategic Partners.
Company Presentations
Are you a researcher, entrepreneur or emerging company with visual presentations and promotional materials that are too detailed, too long, insufficiently focused or not generating the desired outcome? Are they in need of an upgrade, update or revamp? Will your current in-house resources be sufficient for performing this task effectively?
Visual presentation and promotional materials convey an initial and lasting impression to your customers/target audience. Accordingly transmitting the right first impression and message is a critical step forward towards attaining your goals.
BiotechCatalyst will support you in preparing the range of right presentation and promotional materials, to best present your company and the partnering opportunity to the targeted potential customer, investor or partner.
- Isaac Newton (1642 - 1727)
Favorite quote:
"If I have seen further it is by standing on the shoulders of giants."