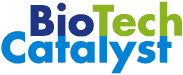 Our Focus and Expertise is International Commercialization, Business Development and Technology Scouting services for Emerging Life Science companies, Entrepreneurs, Life Science Investors and potential Strategic Partners.
Conference , Exhibition and One on One partnering
Do you obtain the maximum return from your Conference and Trade Show expenditure and is this reflected in improved business performance?
Conferences and Trade show exhibitions enable face-to-face contact with your market and customers and are also excellent opportunities for updating on your Competitive Information. Your potential customers can experience your product through hands-on demonstrations, presentations and customized in-person meetings. You can create new contacts, renew established contacts, and have the chance to meet up with customers and partners and to take advantage of networking opportunities. In fact detailed pre-conference meeting scheduling as well as post conference/exhibition contact follow-up is the basis for your potential new business.
Do you routinely pre-schedule your site meetings with new or existing contacts and key accounts well in advance of the conference/exhibition date? Do you follow up and follow thru?
Should your currently available resources be insufficient for this focused activity you may not reap the maximum benefit from your conference budget and promotional expenditure.
BioTechCatalyst can assist you to expertly and efficiently plan, target, execute, follow up and follow thru on your company's Conference and Trade exhibition programs.
- Cicero (106 BC - 43 BC)
Favorite quote:
"While there's life, there's hope."