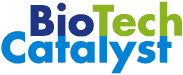 Our Focus and Expertise is International Commercialization, Business Development and Technology Scouting services for Emerging Life Science companies, Entrepreneurs, Life Science Investors and potential Strategic Partners.
Business Lead generation, follow up, follow thru
How do you generate your new Business leads?
International Business Development growth activities require that you:
Generate targeted international business leads for your company's current projects
Contact the key people and decision makers in the targeted business leads.
BioTechCatalyst is expert and highly skilled at mapping, targeting, introducing and coordinating initial contacts with the right business leads for a project.
BioTechCatalyst will work together with you, either as your consultant or International Business Development manager, for the short or longer term, in developing these leads and prioritizing them for follow up. BioTechCatalyst follows thru on the client information obtained during follow up and implements action steps to improve your positioning for successful business outcomes.
- Cicero (106 BC - 43 BC)
Favorite quote:
"While there's life, there's hope."