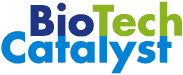 Our Focus and Expertise is International Commercialization, Business Development and Technology Scouting services for Emerging Life Science companies, Entrepreneurs, Life Science Investors and potential Strategic Partners.
Services related to International Business Development
BioTechCatalyst can assist you with a full range of cost-effective, expert International Business Development services to rapidly and efficiently catalyze your Business Development and achieve your company or project's goals internationally.
Depending on your needs BioTechCatalyst can act as your International Business Development Consultant or as your International Business Development Manager or interim CEO.
In addition to skill, expertise and straightforward business approach in targeting, evaluating and contacting new business opportunities on your behalf, BioTechCatalyst has a network of business contacts with which to crosslink you internationally to find your right partner
BioTechCatalyst, working with you, can skillfully and expertly support your Business Development efforts by assisting you with the following International Business Development related services (please click on a service category below for details of each service category):
- Ralph Waldo Emerson (1803 - 1882)
Favorite quote:
"Do not go where the path may lead, go instead where there is no path and leave a trail."