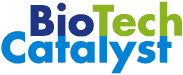 Our Focus and Expertise is International Commercialization, Business Development and Technology Scouting services for Emerging Life Science companies, Entrepreneurs, Life Science Investors and potential Strategic Partners.
Services related to Fund Raising
Fund raising is a difficult, challenging and time consuming activity. There are many Start Up companies seeking funds and a far smaller pool of investors. Investing adequately in your pre-meeting research and preparation is a pre-requisite to driving your fund raising objectives forward.
BioTechCatalyst can skillfully and expertly support you in your fund raising efforts by providing you with the following fund raising related services (please click on a service category below for details of each service category):
- Cicero (106 BC - 43 BC)
Favorite quote:
"While there's life, there's hope."