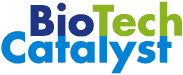 Our Focus and Expertise is International Commercialization, Business Development and Technology Scouting services for Emerging Life Science companies, Entrepreneurs, Life Science Investors and potential Strategic Partners.
Partnering and Strategic Alliance
BioTechCatalyst's services catalyse the technology search efforts of International Clients looking to strengthen and broaden their in-house product pipeline. BioTechCatalyst can help you target new potential technologies / projects / targets having strategic and cultural fit by providing you with the following focused services in Israel:
Scouting for new potential Israeli technologies/ projects/targets with strategic and cultural fit on behalf of major international Life Science companies. The purpose may be In licensing; an Acquisition; creating a JV partnership; a Co-Development project
Assessing the target technology or project for investors seeking to invest in the Life Science sector
Establishing contact and initiating and continuing confidential discussions
Commercial Due Diligence: Business Model, Technology, Market, Management
Assistance in negotiating and closing
Local alliance management
- Confucius (551 BC - 479 BC
Favorite quote:
"Our greatest glory is not in never falling, but in getting up every time we do."