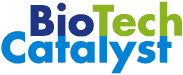 Our Focus and Expertise is International Commercialization, Business Development and Technology Scouting services for Emerging Life Science companies, Entrepreneurs, Life Science Investors and potential Strategic Partners.
About BioTechCatalyst
Mary Page, founder & CEO of BioTechCatalyst, has more than 25 years of proven performance and expertise in Life Science Companies including a wealth of International experience dealing with companies in the USA, Europe, Japan, Russia, Asia and Australia. Mary has held a variety of senior management and executive roles in Life Sciences Sales and Marketing and International Business Development covering a diverse range of companies, therapeutic sectors and technologies. These included Big Pharma, Generics, Medical Devices, Diagnostic, Start Up, R&D, and international commercialization projects in Nutraceuticals and Cosmeceuticals.
Serving in these roles enabled Mary to make significant contributions and to acquire in-depth understanding and commercial expertise in Life Sciences business development issues across a broad spectrum of Life Science therapeutic and technology areas.
The leadership roles, hands on experience and superior performance have positioned Mary, founder and CEO of BioTechCatalyst, to offer comprehensive and practical International Business Development services to the Life Science sector.
Her prior experience and roles includes marketing Roche Diagnostics in Israel; Marketing Manager for Roche Pharma in Israel; Area Manager for Dexxon's UK subsidiary; GM of Wisebands Ltd, an Israeli start up company where she led the development, FDA and CE certification of the Wisebands Skin Closure Device; Director Corporate Business Development at Neurim Pharmaceuticals; Business Development Manager at CTS and Director Business Development at Foamix. Mary holds an MSc (Microbiology) from Melbourne University, Australia and an MSc in Management from Boston University, BenGurion University of the Negev, Israel.
BioTechCatalyst is based in Israel.
- Albert Einstein (1879 - 1955)
Favorite quote:
"The important thing is not to stop questioning."