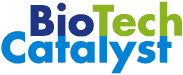 Our Focus and Expertise is International Commercialization, Business Development and Technology Scouting services for Emerging Life Science companies, Entrepreneurs, Life Science Investors and potential Strategic Partners.
Business Plan/Opportunity Assessment
Will you require an independent assessment of the market potential for a business plan, business opportunity or of a proposed new product/technology development project in order to support your decision making process?
BioTechCatalyst can expertly, efficiently and objectively assist you with an impartial third party assessment incorporating, depending on the scope of the project, evaluation subjects such as:
the product/technology's competitive advantage
a competitive analysis,
the market, market need and the proposed market strategy
the technology,
key success factors and risks
financial implications
the key personnel in place (to get the job done).
- Mark Twain (1835 - 1910)
Favorite quote:
"Facts are stubborn things, but statistics are more pliable."