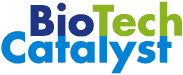 Our Focus and Expertise is International Commercialization, Business Development and Technology Scouting services for Emerging Life Science companies, Entrepreneurs, Life Science Investors and potential Strategic Partners.
Investors
Services related to Investors
Impartial and updated information and assessments on the investment opportunity under consideration are vital support pre-requisites for increasing an investor's probability of a successful investment.
If you are a potential investor / investment company considering an investment in Israel in an emerging Life Sciences company or project BioTechCatalyst can assist you with the following services (please click on a service category below for details of each service category):
- Albert Einstein (1879 - 1955)
Favorite quote:
"The important thing is not to stop questioning."